Own production of Blueberries, Black ribes, Goji, Rasberries and vegetables.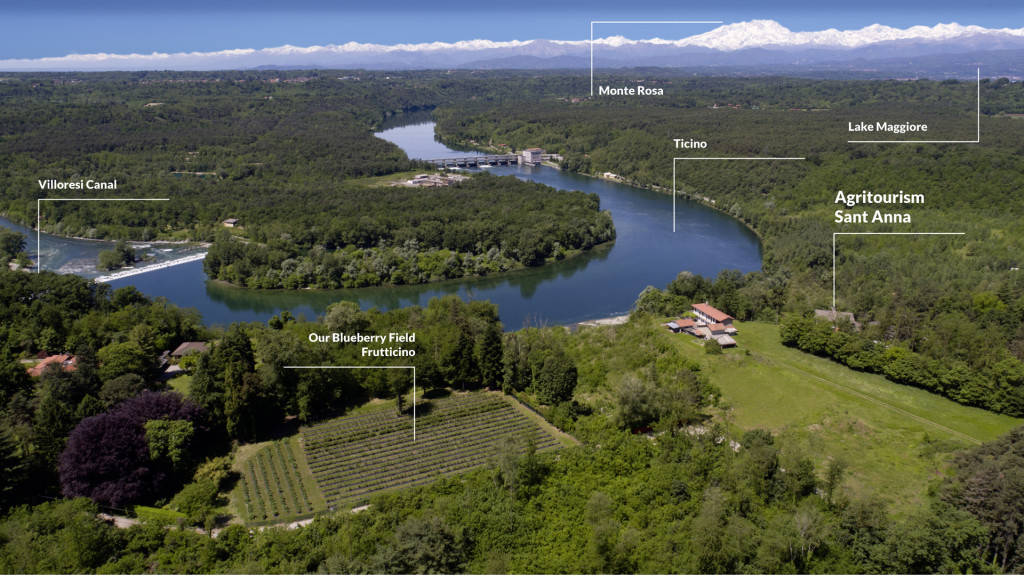 From the Plant to our Table, the Enthusiasm that is good for the Territory
We are a Family Farmers with a passion for nature. 
With this spirit, for more than 10 years we have been able to make you taste the most delicious variety of Blueberries, Raspberries, Blackberries, Mulberries, Ribes Nigrum and Goji Berries in the National Park of the Ticino River. 
We are fascinated by the beauty of Nature, its rhythms and its gifts that, thanks to hard work and care, we are able to collect in abundance and delight. 
We love our work and we dedicate our time to the land, to natural agriculture with respect for our plants, to offer you the best possible products. 
Come and visit us on our fields from May for direct sales or self-picking of many different varieties of fresh small fruits.
FrutTicino – Delicious, Fresh and Healthy!